Creating your order

The video below shows you how to create a purchase order.
You can create a purchase order in two ways.
You can either go to Documents > Purchases and click "New Purchase Order" or you can click + > New Purchase Order on the menu bar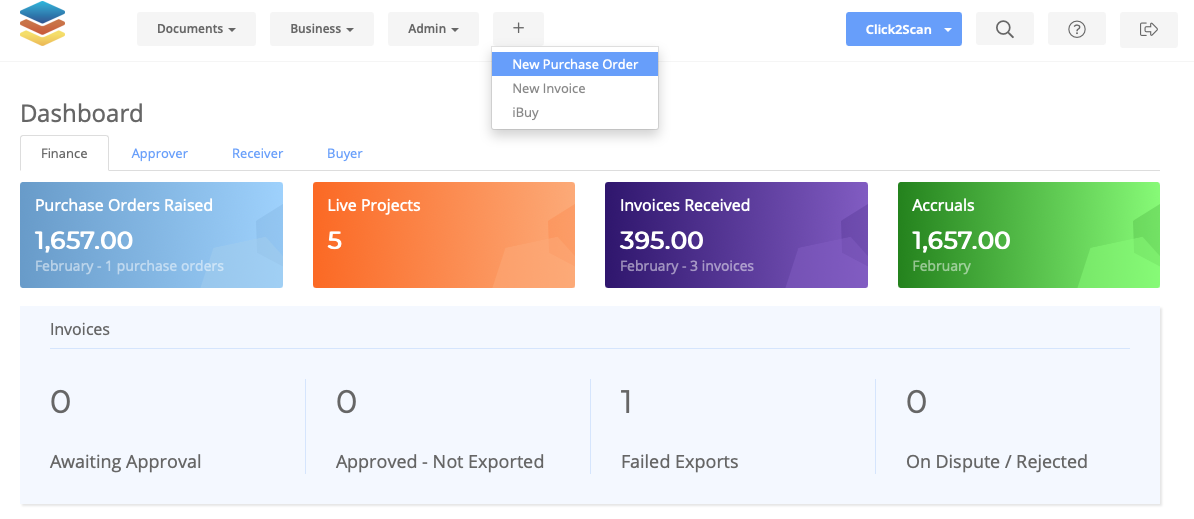 You will now see the Purchase Create screen as below: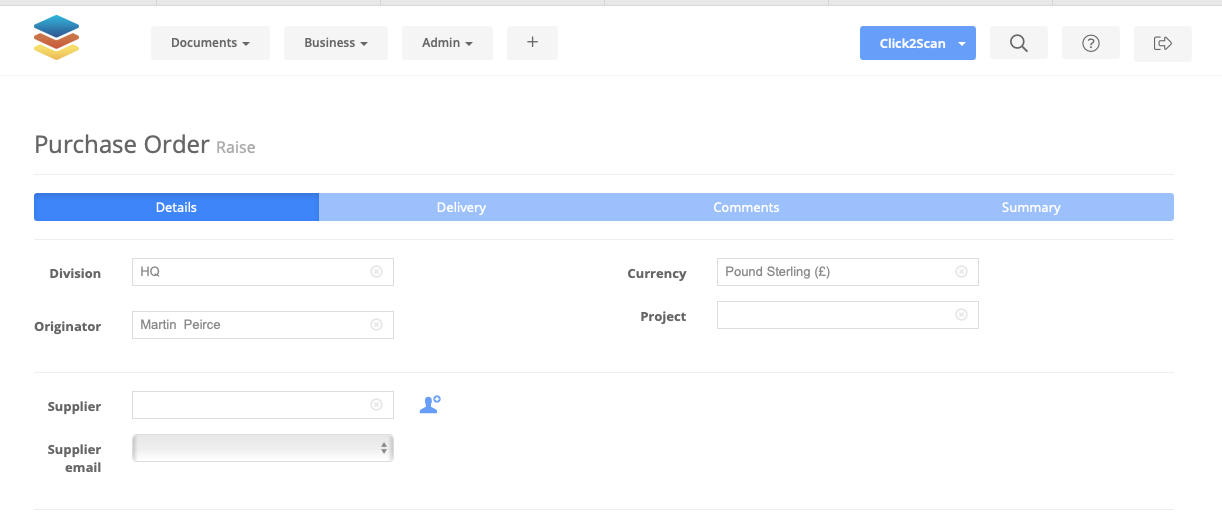 Your first real choice is the supplier. Zahara works on the principal "I know what I want to buy and I know who I'm buying it from" so provided you dont need to adjust the currency or attribute the entire purchase to a project, you can select a supplier.

If the supplier has multiple email addresses, you can choose the correct one. This is the email address we will send the purchase order to (provided a purchase order is set to send)

Line items

You now need to populate your line items and you can do this in a few ways:

1. Key them yourself (provided you are allowed to or the supplier settings allow it)

2. Select product from the pre-saved products

3. Import a CSV file
with all of the line items set on there.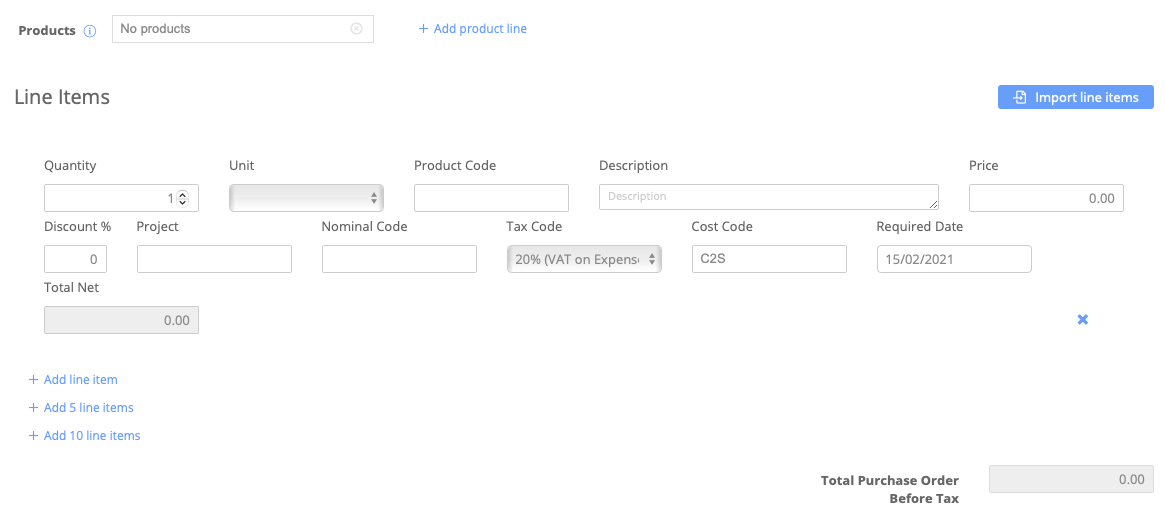 As you can see from the screen shot above, you can easily do all of these.
To select a product from the list, click into the products select box - you can type a few characters to filter down on what you want. Select a product and then click 'Add product' to drop it onto the line items.
You can set the coding and make any adjustments you need and repeat as required to build out your order. You can add an extra line, extra 5 lines or extra 10 lines. You can easily delete lines as well, just click the blue cross.
When done, click Next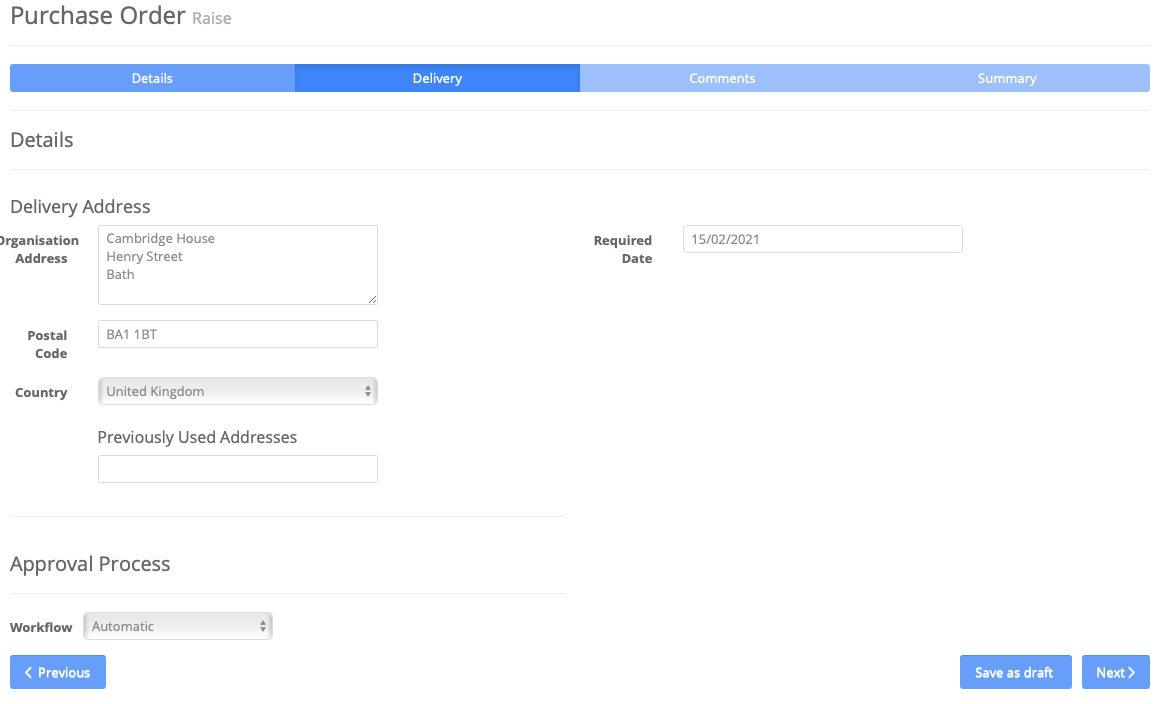 On screen 2 you can set the delivery address - and set the required by date. The workflow may well be greyed out and pre set for you.

The Next screen is the budget - if a budget exists and you are set to see the budget, this will appear. The bigger the budget the longer it takes to show.

The comments screen is your opportunity of providing comments for

1. The supplier

2. Your managers / approvers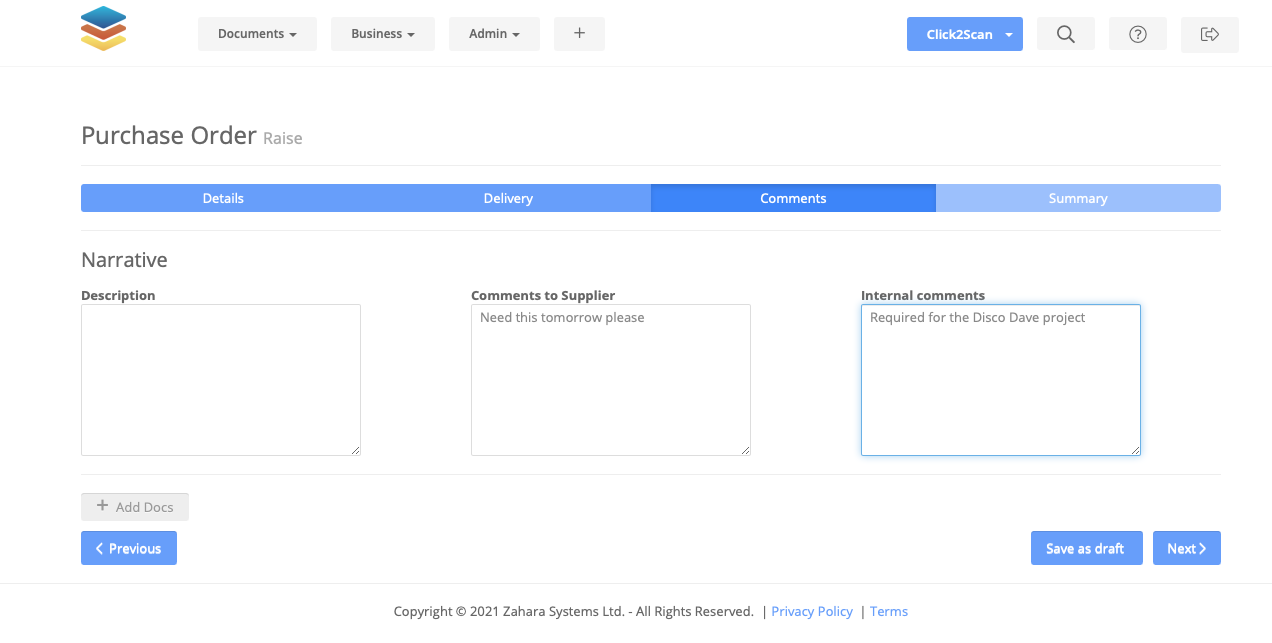 When done, click Next for the final time and then when the preview has finished, click Create

You can Save as a Draft at any time throughout and come back and complete your purchase

You can also enable the tab to go straight back into creating your next order


What happens next ...

Once created the purchase is assigned a number straight away. Your purchase is now usually locked until it's approved. You can go back into it and edit it but editing it will force it back out to approval. You can be notified when it's approved if the workflow is set to do that.

You can click the Orange approval icon at any time to see how the approval is progressing.