Setting Up Projects



Projects are a ring-fencing of spend and can be used in a number of ways. They are designed to be used for job costs or project costs. However, if you are a Xero user you can elect to use Projects in Zahara with a tracking category in Xero. For each project you can see the orders and invoices and also set a granular budget.

First off, head to Business > Projects

Now click 'New Project'

Give the project a Name and a Code

The address can be used for deliveries when raising orders

The start and end dates are optional but we recommend you populate them

Set the status to active - Projects can be disabled / made inactive so no further orders or invoices assigned to them.

Projects Budget - this is a big figure for spend - ie how much in total do you expect to spend on this project ?

Project Income - Perhaps you have a signed contract with the income - you can put it in here

Project Manager - you can assign a Project Manager that can be used in approvals

Now click Add

Project List View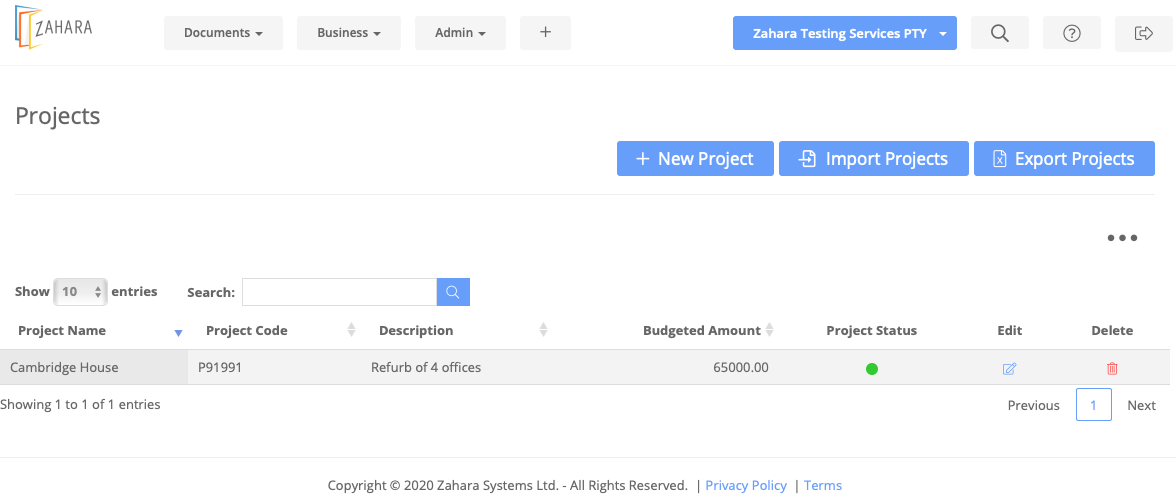 From the Project list view you can see the status of projects. To view the contents of a Project, click the edit button. Users will need the Project edit permission to see inside a project. If a Project does'nt have a green status icon, it wont show up in the list view so make sure any Projects you want to show have an enabled status.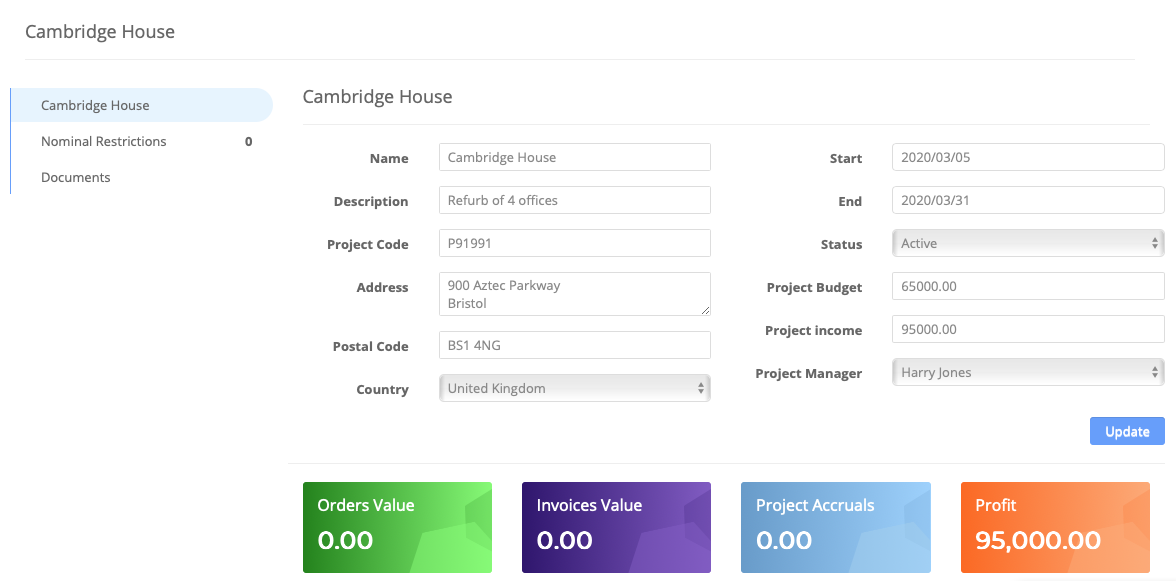 The tabs on the left allow you to see the settings, nominal restrictions and Documents as well as a Budget and the big numbers.

Nominal & Project Restrictions

Inside the Project, you can set what nominal codes can be used when someone is raising and order against this project. If a Budget is created - see section below - then Nominals can be set to the budget.

You can also head into a Division and set the Project restrictions. This mens a user called Sally Jones could be a member of the Work Team Division, and you only want that Division to be able to buy against 3 active projects. You can set them in the Division.

Numbers - Accruals & Profit

Orders Value - sum of all orders raised so far

Invoice Value - sum of all invoices recorded so far against this project

Projects Accruals - sum of all orders less the invoices received against them - ie 60,000 of orders less £40,000 of invoices recorded against them. This will exclude any invoices recorded in isolation of an order.

Profit - Sum of the income figure less value of orders

Exporting Projects
Exporting the project list will calculate the positions for you as well as shown below


Creating a Project Budget
You may want a granular budget on your project. You can create a Budget in Business > Budgets and then assign it to the Project. A budget can be based on Nominal Codes or Cost Codes (or whatever you have named them to). You can then see the progress of the budget inside the Project looking for any over spend. You can also user Budget parameters in the approval and workflow processes with the Over Budget condition.

Give the budget a name and then set it to Indefinite.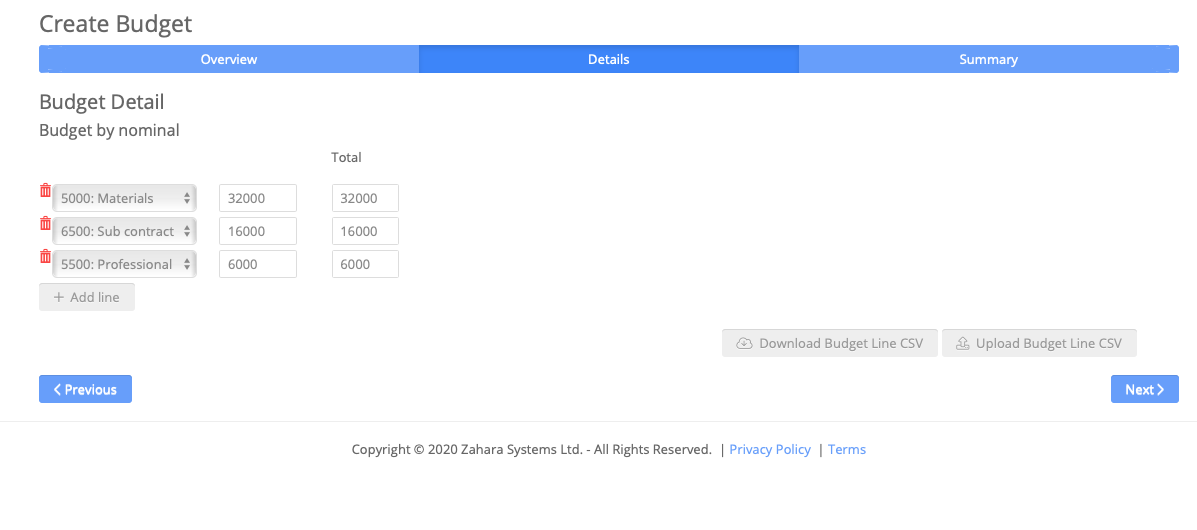 As you can see we have three different nominal codes where we can spend different amounts.

Click Next and commit the changes

Now go back into the Budget and assign it to the Project.

Remember to Click Next and go back through the budget again to save the changes.

If you now edit the Project you should see the Budget panel


Now when you go to place an order and select your project and one of the nominal codes, the budget dot will show as will the Budget progress.


After your first order has been created and committed, your Project should look like this: